Testliner, fluting, eggs' trays
Testliner, fluting, eggs' trays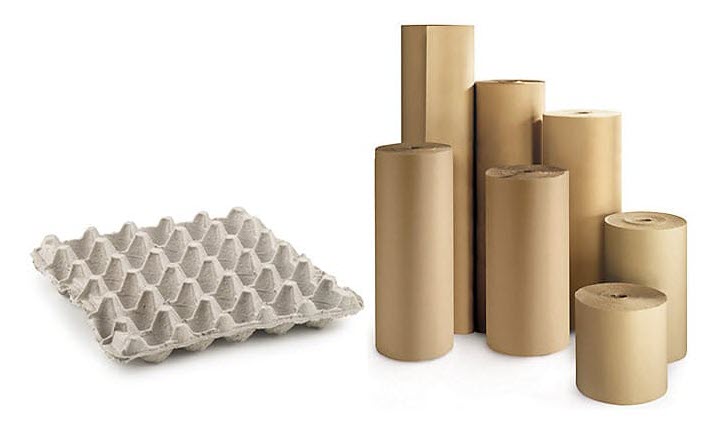 Besides cardboard, plastic and flexible packaging, we are specialized in the stationery sector. This activity consists mainly in recycling paper and cardboard waste to have as finished products paper reels such as testliner, eggs' trays. Newspapers, magazines, advertising leaflets, office papers, shoe boxes, cereal and cake boxes… are all collected and sorted in our collection centers.
Testliner is a 100% recycled paper for a 100% virgin fiber appearance. The most commonly used, the TESTLINER offers an economical alternative to KRAFT.
The fluting paper is a made from 100% recycled fibers. This paper offers excellent value for money and a wide range of uses, including industry and fruit and vegetable trays. The resistance properties are guaranteed by the addition of starch.
We offer products derived from molded dough used for the transport of eggs. Our eggs' trays are synonymous with performance and protection. We are always on the lookout for innovation to continuously improve the structural rigidity of our eggs' trays